All individual members of WAMA is listed on this page.
If you would like to join our organisation please contact the representative from your country.
The page will be updated once a month, so please have patience if you have just joined the organisation, and awaits your name to be listed here.

Bosnia
| | |
| --- | --- |
| BIH 001 | Muharem Keško |
| BIH 002 | Enis Cicko |
| BIH 003 | Alen Hujic |
| BIH 004 | Adis Masleša |
| BIH 005 | Srdjan Bašic |
| BIH 006 | Izudin Rizvo |
| BIH 007 | Harun Trešnjo |
| BIH 008 | Alen Evlic |
| BIH 009 | Džunejd Krcalo |
| BIH 010 | Mumin Oputa |
| BIH 011 | Mirzad Keško |
| BIH 012 | Rusmir Covic |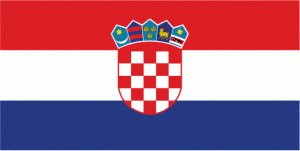 Croatia
–

Denmark
| | |
| --- | --- |
| DK 001 | Kristian Bødker |
| DK 002 | Per Brix |
| DK 003 | Torben K. Sørensen |
| DK 004 | Ivan Lauridsen |
| DK 005 | Flemming Ørberg Blæsdahl |
| DK 006 | Henrik Rosenkilde |
| DK 007 | Søren Rokkedal |
| DK 008 | Steffan Schack |
| DK 009 | Iben Steensbæk Andersen |
| DK 010 | Thomas Christiansen |
| DK 011 | Marcus Philip Keep |
| DK 012 | Victoria Lucca Keep |
| DK 013 | Andreas Munkholt Engström |
| DK 014 | Erik B. Jensen |
| DK 015 | Martin Thellefsen |
| DK 016 | Christine Kusk |
| DK 017 | Daniel Kusk |
| DK 018 | Maria Kilsgaard Jensen |
| DK 019 | Jimmy Johanson |
| DK 020 | Frederik Bang |
| DK 021 | Jacob Wesenberg |
| DK 022 | Valentin Hansen |
| DK 023 | Daniel Nielsen |
| DK 024 | Steven Nybo |
| DK 025 | Jakob Vangsgaard |
| DK 026 | Anders Kabbelved Pedersen |
| DK 027 | Teddy Steffensen |
| DK 028 | Erik B. Jensen |
| DK 029 | Kai Skov |
| DK 030 | Andreas P. Andersen |
| DK 031 | Victoria Sarah Zaugg |
| DK 032 | Rasmus B. Møller |
| DK 033 | Allan Karup |
| DK 034 | Per Als Andreasen |
| DK 035 | Leif Nielsen |
| DK 036 | Mike Juul Ziegler |
| DK 037 | Nicolaj Kjær |
| DK 038 | Bolette Kjeldgaard |
| DK 039 | Thomas B. Jensen |
| DK 040 | Mikael B. Nielsen |
| DK 041 | Leslie Just |
| DK 042 | Mads Emil Stigers |
| DK 043 | Victor Østergaard Jørgensen |
| DK 044 | Martin Østergaard |
| DK 045 | Søren Winther |
| DK 046 | Mohsen Zarghom |
| DK 047 | Benjamin Zarghom |
| DK 048 | Søren Lie |
| DK 049 | Anders Lie |
| DK 050 | Terje Theiss |
| DK 051 | Sandy Steffensen |
| DK 052 | Mike Noren Mikkelsen |
| DK 053 | Kathrine H. Jensen |
| DK 054 | Anne H. Jensen |
| DK 055 | Ulrik K. Sloth |
| DK 056 | Martin Hermansen |
| DK 057 | Frederik Strøyer |
| DK 058 | Lars Pedersen |
| DK 059 | Kristian K. Pedersen |
| DK 060 | Oliver Thomsen |
| DK 061 | Simon Veggerby Andersen |
| DK 062 | David Dietz |
| DK 063 | Søren Husum Højslet |
| DK 064 | Beatrix Rimestad |
| DK 065 | Per Thomasen |
| DK 066 | Andrew Nybo |
| DK 067 | Andre' S. Mikkelsen |
| DK 068 | Mie Klitbo |
| DK 069 | Lasse Beck |
| DK 070 | Hans Kristian Bjørn |
| DK 071 | Christian Andersen |
| DK 072 | Asbjørn Nejsum |
| DK 073 | Emelie Strøyer Sørensen |
| DK 074 | Birgitte Tolstrup |
| DK 075 | Dorthe Andersen |
| DK 076 | Morten Aaen Hansen |
| DK 077 | Michael O. Madsen |
| DK 078 | Frederik R. Madsen |
| DK 079 | Allan Thorup |
| DK 080 | Paulius Preidys |
| DK 081 | Mads Rasmussen |
| DK 082 | Peter Veggerby Andersen |
| DK 083 | Victor Tong Chai |
| DK 084 | Søren S. Markussen |
| DK 085 | Sebastian Roskær |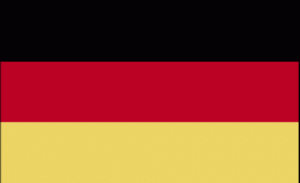 Germany
| | |
| --- | --- |
| DE 001 | Anja Rüsch |
| DE 002 | Lennert Rese Winne |
| DE 003 | Fabian Engelke |
| DE 004 | Nikita Karp |
| DE 005 | Ronald Käsemann |
| DE 006 | Jannik Käsemann |
| DE 007 | Volker Schnurr |
| DE 008 | Daniel Plennis |
| DE 009 | Alexander Bülow |
| DE 010 | Chris Carsten |
| DE 011 | Rolf Tschikart |
| DE 012 | Daniel Deseke |
| DE 013 | Ralf Basseler |
| DE 014 | Ralf Schröder |
| DE 015 | Marko Mielke |
| DE 016 | Gaby Dohmen Rawert |
| DE 017 | Robert Bröckmann |
| DE 018 | Björn Brockmann |
| DE 019 | Marie Jesse |
| DE 020 | Maximilian Ziehe |
| DE 021 | Stephan Gries |
| DE 022 | Julia Mohrmann |
| DE 023 | Finn Conner Huthsfeldt |
| DE 024 | Lara Wojahn |
| DE 025 | Denzel Kuhlemann |
| DE 026 | Katrin Schwardt |
| DE 027 | Sabrina Schierwitz |
| DE 028 | Robert Ehnert |
| DE 029 | Sebastian Elberich |
| DE 030 | Ricky Sinowski |
| DE 031 | Falk Wege |
| DE 032 | Frank Steffens |
| DE 033 | Christoph Schruff |
| DE 034 | Andrea Volkensfeldt |
| DE 035 | Lutz Volkenfeldt |
| DE 036 | Karl Heinz Adolph |
| DE 037 | Janette Netzelmann |

Kazakhstan
| | |
| --- | --- |
| KAZ 001 | Abdreyev Ruslan |
| KAZ 002 | Karle Aleksandr |
| KAZ 003 | Buzurkayev Hamzat |
| KAZ 004 | Sakovich Yuriy |
| KAZ 005 | Esenjolov Adil |
| KAZ 006 | Shantayev Serik |
| KAZ 007 | Madiev Isatai |
| KAZ 008 | Mustafayev Ramazan |
| KAZ 009 | Sultanbek Erbol |
| KAZ 010 | Jusupov Meirhat |
| KAZ 011 | Bazarbayev Serik |
| KAZ 012 | Kashkumbayev Karim |
| KAZ 013 | Satyev Kalau |
| KAZ 014 | Tihoglazov Grigoriy |
| KAZ 015 | Yeshmakhanov  Ilyas |
| KAZ 016 |   Makarov Denis |
| KAZ 017 |   Petrov Anatoliy |

Russia
| | |
| --- | --- |
| RUS 001 | Alexander Sivkov |
| RUS 002 | Alexey Mischenko |
| RUS 003 | Dmitry Kuznetsov |
| RUS 004 | Airat Lutfrahmanov |
| RUS 005 | Alexander Blinnikov |
| RUS 006 | Kislitsin Yury |
| RUS 007 | Andreev Konstantin |
| RUS 008 | Shpiniak Dmitry |
| RUS 009 | Timur Garafutdinov |
| RUS 010 | Denis Nikitin |
| RUS 011 | Sivkov Ilia |
| RUS 012 | Nurmuhametov Emil |
| RUS 013 | Artemiev Igor |
| RUS 014 | Shakirov Artiom |
| RUS 015 | Muhametshin Ildar |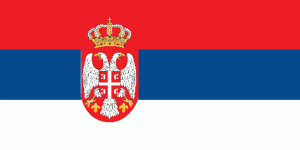 Serbia
| | |
| --- | --- |
| SRB 001 | Radovanovic Borko |
| SRB 002 | Miljkovic Branislav |
| SRB 003 | Bušic Nikola |
| SRB 004 | Jovanovic Aleksandar |
| SRB 005 | Božanic Dragomir |
| SRB 006 | Jandric Igor |
| SRB 007 | Šubara Veljko |
| SRB 008 | Belan Strahinja |
| SRB 009 | Milic Jovan |
| SRB 010 | Gavrilovic Marija |
| SRB 011 | Milenkovic Vladimir |
| SRB 012 | Veselinovic Nikola |
| SRB 013 | Milenkovic Vladimir |
| SRB 014 | Turudic Igor |
| SRB 015 | Ajeti Ajredin |
| SRB 016 | Milovan Matovic |
| SRB 017 | Ivan Banovic |
| SRB 018 | Miroslav Petrašinovic |
| SRB 019 | Miraš Cukic |
| SRB 020 | Aleksandar Teofilovic |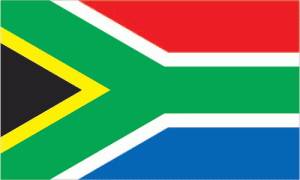 South Africa
–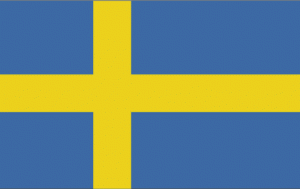 Sweden
| | |
| --- | --- |
| SE001 | Göran Falk |
| SE002 | Sven Henriksson |
| SE003 | Stefan Linnarsson |
| SE004 | Stefan Gustavsson |
| SE005 | Stig-Lennart Åkesson |
| SE006 | Alf Rexhagen |
| SE007 | Niclas Frisell |
| SE008 | Anna-Karin Garstam |
| SE009 | Jessica Pihelgas |
| SE 010 | Johan Glantz |
| SE 011 | Urban Todal |

United Kingdom
| | |
| --- | --- |
| UK 001 | Howard Armstrong |
| UK 002 | Leon Donnelly |
| UK 003 | Martin Folan |
| UK 004 | Sean Connley |
| UK 005 | Mike Hooker |
| UK 006 | Clare Hooker |
| UK 007 | Ian Woolston |
| UK 008 | Adam Armstrong |
| UK 009 | Reece Philips |
| UK 010 | Phil Clarke |
| UK 011 | Anthony Prior |
| UK 012 | Brian Smith |
| UK 013 | Jon Cussins |
| UK 014 | Ruth Bedder |
| UK 015 | Tanya Woodhouse |
| UK 016 | Dave Rowe |
| UK 017 | Gary Donoghue |
| UK 018 | Liz Donoghue |
| UK 019 | Shaun Sandford |
| UK 020 | Steven Harknett |
| UK 021 | Domonic Mc.Closkey |
| UK 022 | Neil Campbell |
| UK 023 | Thomas Campbell |
| UK 024 | Martin Tomney |
| UK 025 | Gary Brookes |
| UK 026 | Peter Pounds |
| UK 027 | India King |
| UK 028 | Matthew Smith |
| UK 029 | Joseph Curren |
| UK 030 | Daniel Curren |
| UK 031 | William Kerslake |
| UK 032 | Scott Combes |
| UK 033 | James Federer |
| UK 034 | Edward Sewell |
| UK 035 | Stephen Kerslake |
| UK 036 | Katie Murray |
| UK 037 | Thomes Murray |
| UK 038 | Richard Stunt |
| UK 039 | Edward Charleton |
| UK 040 | Sammy Rudkin |
| UK 041 | jeremy Young |
| UK 042 | Ruairidh Cumming |
| UK 043 | Samuel Higginbotham |
| UK 044 | Joseph Higginbotham |
| UK 045 | Lisa Herbert |
| UK 046 | Tom Warren |
| UK 047 | Brittany Colyer |
| UK 048 | George Liddington |
| UK 049 | Phillip Mottraham |
| UK 050 | Daisy Spicers |
| UK 051 | Stephen Jeffs |
| UK 052 | Bill Owen |
| UK 053 | Jessica Ansell |
| UK 054 | Harriett Webster |
| UK 055 | Owen Claridge |
| UK 056 | Corban Claridge |
| UK 057 | Matthew Seaby |
| UK 058 | Satnam Mann |
| UK 059 | Benjamin Biesinger |
| UK 060 | Matt Watson |
| UK 061 | Jack Tyler |
| UK 062 | Stuart Dimmock |
| UK 063 | Charl Oosthuizen |
| UK 064 | Jordan Oostuizen |
| UK 065 | Stephen Peil |
| UK 066 | Jorn Johansson |
| UK067 | Lee Monahan |
| UK068 | James Monahan |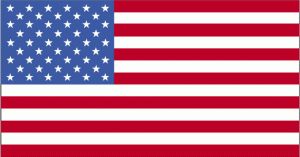 United States of America
| | |
| --- | --- |
| US 001 | Zurab Bekochvili |
| US 002 | Mamuka Janshievi |
| US 003 | Hike Sahakian |